Summer 2019
Know what you'll pay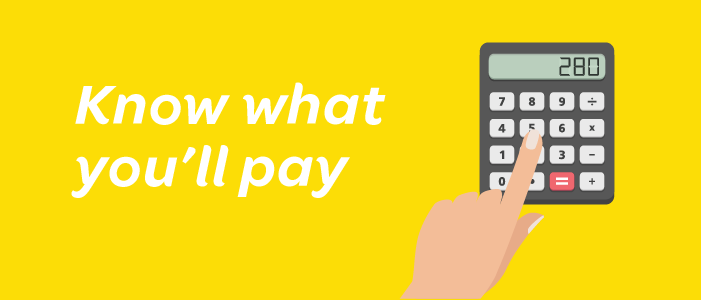 When you need a medical service or procedure, knowing how much your doctor charges is important for making decisions about your care. Our Healthcare Cost Estimator member tool lets you know what you will pay for medical services before you have them.
Based on your personal healthcare benefits, the digital tool gives you customized cost estimates to let you know what you'll pay for medical services.
As a Moda Health member, Healthcare Cost Estimator tells you:
How much your insurance covers
How much you will pay
How much different providers charge
Watch our Healthcare Cost Estimator video
Compare costs, save money
Some providers charge more for services and procedures than others do. The Healthcare Cost Estimator informs you about all of your options before making a decision about your care. The tool allows you to:
Search by procedure to get cost estimates
Compare costs across providers and clinics
Know how much you will pay out of pocket
Find details about your health plan, such as how much you've spent and what you have left to pay before meeting your out-of-pocket maximum
Access the Healthcare Cost Estimator
Just follow these simple steps to access the Healthcare Cost Estimator:
Visit mymoda.com
Log in to your account. If you don't already have a myModa account, you can create one there.
Click on "Healthcare Cost Estimator" to get started.