Spring 2019
And the winner of the 2019 Moda Assist is…
Moda Health and the Portland Trail Blazers believe that kids are at their best when they have room to run, jump and play. This year, the Moda Assist Program is proud to announce that Baker City is the winner of the funds raised to build a new all-abilities playground in their city.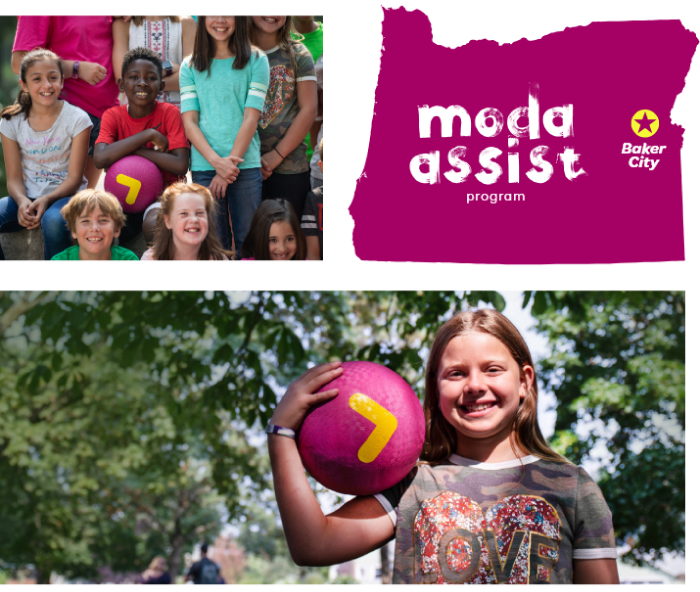 Together, the Blazers and Moda Health donated $20 for every on-the-court assist the Blazers made during the regular season. As a result, Geiser Pollman Park in Baker City will receive more than $30,000 for all-abilities playground equipment to give all kids in the community access to healthy, active spaces.
Building healthier communities
The Moda Assist Program is part of Moda Health's ongoing commitment to build healthier communities. Each year, the Trail Blazers and Moda Health make a donation for every Blazers assist on the court throughout the regular season. At the end of the season, the money raised goes towards a new all-abilities playground for a deserving community in Oregon.
The city that receives the Moda Assist funds is determined by an online voting challenge. For 4-5 weeks, Blazers fans and the public are invited to vote for one of three Oregon communities selected by the Moda Assist Program. The city with the most votes at the end of the voting period receives the funds for new all-abilities playground equipment.